Meet the Legal Team
At Channel Islands Law Group, our attorneys bring decades of experience to estate and business planning, as well as other types of challenging matters.
Max Shoemaker, Associate Attorney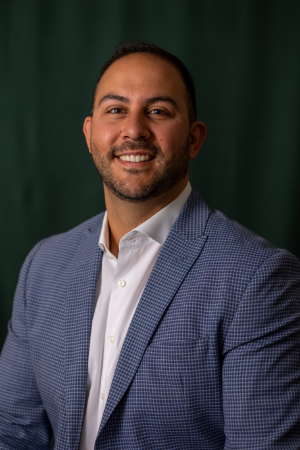 Max Shoemaker is an experienced attorney specializing in contract law and estate planning. Max joined Channel Islands Law Group motivated by a strong desire to help others overcome legal obstacles and protect their interests. With a passion for assisting individuals and businesses alike, he utilizes his expertise in contract law to guide clients in starting and growing their businesses successfully. Additionally, Max recognizes the importance of comprehensive estate planning and is dedicated to helping clients safeguard the future interests of their loved ones.
With an in-house legal background working for large entertainment companies, Max has gained comprehensive knowledge in the intricate legal matters involved in producing and distributing television shows. In his most recent role, he served as the legal point-of-contact for multiple unscripted television show productions, handling day-to-day legal affairs from development through postproduction and delivery.
Max's legal career began shortly after graduating from Loyola Law School in Los Angeles in 2016. During his time at Loyola, he earned recognition for his outstanding work as a Senior Editor on the Loyola of Los Angeles Law Review, where he was awarded Best Senior Editor during his third year. Max also had the privilege of externing for a Federal District Court judge in the Central District of California, further enhancing his understanding of the judicial process.
As a parent of two small children, Max understands the importance of planning for the future on a personal level. This perspective, coupled with his legal acumen, allows him to provide invaluable insights and guidance to clients seeking to navigate the complexities of estate planning and protect their family's well-being.
Max Shoemaker is committed to delivering personalized legal solutions that prioritize his clients' interests and help them achieve their goals. With his experience in contract law and estate planning, he is a valuable asset to individuals and businesses seeking effective legal representation.
Born and raised in San Diego County, Max relocated to Orange County in 2010, where he currently resides with his wife and two children. In his spare time, he embraces an active lifestyle and frequently participates in Spartan races. You can also find him exploring outdoor activities, while wrangling his toddler son or wearing his baby daughter in a harness like a kangaroo.
Schedule a free consultation with a qualified attorney today
No obligation.  No pressure.  We promise.