Channel Islands Law Group was founded in 2004 to meet the estate and business planning needs of individuals and families in Ventura County and the surrounding areas. Our attorneys are skilled mediators, offering alternative dispute resolution services in many areas of the law.
Bringing "Counseling" Back to the Legal Profession
We bring the word "counselor" back to the profession of law.
When you come to us with a legal challenge, our role is not simply to tell you what to do. Our role is to learn about your situation and guide you through the available options, counseling you toward the solutions that make the most sense based on your unique circumstances. Our lawyers will work side by side with you to achieve your goals..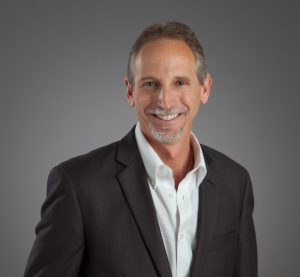 Testimonials
From our clients
My husband and I had contacted the Channel Islands Law group to assist us in our estate planning for our blended family. We found that they provided good counsel, guidance and support for our situation, which I am sure other people have found themselves.
Their guidance, legal expertise and promptness in creating our documents, made our life more secure and gave our children an exact outline as to the implementation of our Trust. Their sense of family and sensitivity was well appreciated by the two of us.
-Marion L., Ventura, CA
It is a pleasure to write this letter of recommendation for the Channel Islands Law Group in Ventura, CA.  I employed the legal services of Channel Islands Law Group on two separate occasions and, in both instances, they represented me in a highly professional, ethical and knowledgeable manner.  Both legal situations were resolved in a timely and most successful manner.  I would use their services again without hesitation and I have referred others to them with confidence.
-Donna G., Ventura, CA
We became familiar with the Channel Islands Law Group when we had our daughter and realized we had things to put in order "just in case".  Russ developed living trusts for us to ensure our daughter would be taken care of and our assets would be best protected.

 We were so pleased, we utilized them in arranging my father's affairs and with implementing his wishes once he had passed away.  We were grateful for the firm's ability to meet our needs and in a very timely manner. With two other siblings involved, there were some additional negotiations that needed to occur. Channel Islands Law Group was very helpful in mediating these issues to resolution. They were all one would hope for in a law firm:  fair, honest, and most importantly, ethical!
 - Briana C., Ventura, CA
The office staff and Russ' expertise in our estate planning have exceeded expectation. I honestly was afraid and uncertain of this whole process. I'm referring estate planning and/or CILG whenever the topic presents itself with family and friends
 -Christine G. , Ventura, CA
Schedule a free consultation with a qualified attorney today
No obligation.  No pressure.  We promise.