Meet the Legal Team
At Channel Islands Law Group, our attorneys bring decades of experience to estate and business planning, as well as other types of challenging matters.
Rhiannon Wademan, Paralegal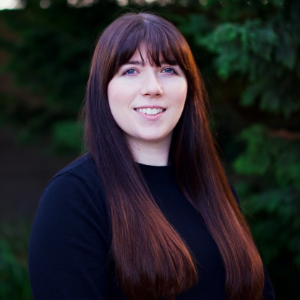 Rhiannon is a Paralegal with Channel Islands Law Group.  She assists with all aspects of the firm's estate planning law practice, including the drafting of Wills and Trusts, Property Transfers, as well as Probate proceedings.
In 2013, she was accepted to the Sauder School of Business at the University of British Columbia, and graduated with her bachelor's degree in 2017.   She then completed her Paralegal Certificate from the University of California, Santa Barbara in 2021.  It was there that she fostered her interest in estate planning and the value of helping people to plan ahead for their futures.  She is dedicated to supporting clients in their time of need.
Outside of work she enjoys figure skating, which she has been practicing competitively for over 20 years. She serves on the Board as Secretary for Ventura County Ice Sports, a non-profit dedicated to bringing ice sports back to Western Ventura County
In her spare time, she enjoys travelling the world, spending time with family and friends, and relaxing with a good mystery novel.
Schedule a free consultation with a qualified attorney today
No obligation.  No pressure.  We promise.